Ten years of development, umpteen trailers, and two demos later, we're nowhere close to knowing exactly what to expect when Final Fantasy XV (FFXV) finally releases on September 30. It either means publisher Square Enix has shrewdly maintained public interest through and through, or it's a testament to one of the most poorly planned games of all time. Our time with the FFXV Platinum Demo augurs well for the former.
Unveiled during Square Enix's Uncovered: Final Fantasy XV event, the Platinum Demo puts you in the role of the game's protagonist Noctis as a child. Set prior to the events of FFXV, and takes place his dreams. Compared to the sprawling (albeit terribly paced) Episode Duscae, this demo takes place across three levels, or dreamscapes in the game's parlance. The first is an outdoors forest-like setting, the second appears to be a toy room, and the third resembles the game's citadel location - an open area backed by a towering building.
All along the way there are enemies - in the form of imp-like creatures to beat with toy weapons such as inflatable hammers and wooden swords. Hitting a monster resulted in an almost comedic set of sound-effects that would be more in line with a Tom and Jerry cartoon than the serious Japanese RPG series; it's justified though, as it takes place in the dreams of a child.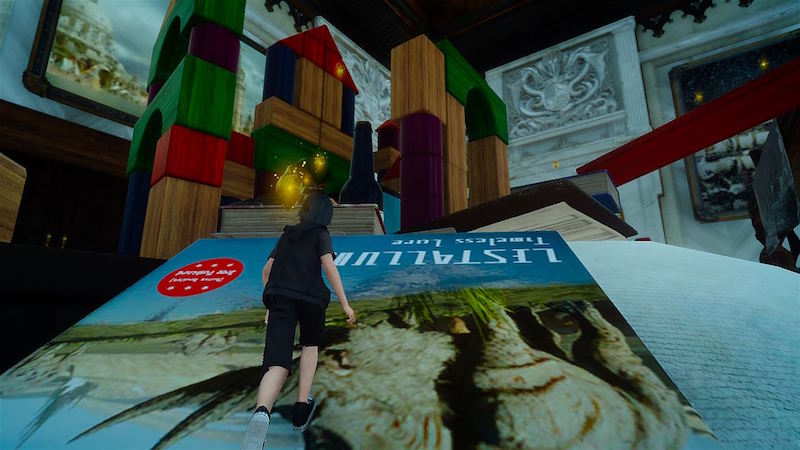 (Also see: Square Enix Could Bring Final Fantasy XV to PC)
Although it might not have the grand feeling of Episode Duscae, it feels densely packed with secrets to uncover every step of the way, with plenty of new weapons and items to discover. Going off the beaten path was rewarding, as you'd sometimes see looming leviathans float through the sky, and at other times you'd get new spells to equip. The design is such that you never feel like you're running out of areas to explore, or things to uncover.
To add to this, the world of the Platinum Demo was peppered with plates. These plates can be stepped on to change the weather or to speed up the passage of time, making for a neat showcase of the diversity the final game will have.
One of our biggest grouses with Episode Duscae was the clunky nature of combat. It made targeting multiple enemies a problem, and moving in battle tedious. Now, traversal is a lot more streamlined. Gone is the annoying stamina bar that determined how often you could dash across battlefield. In its place is the ability to dodge as we saw fit and it is a much better mechanic.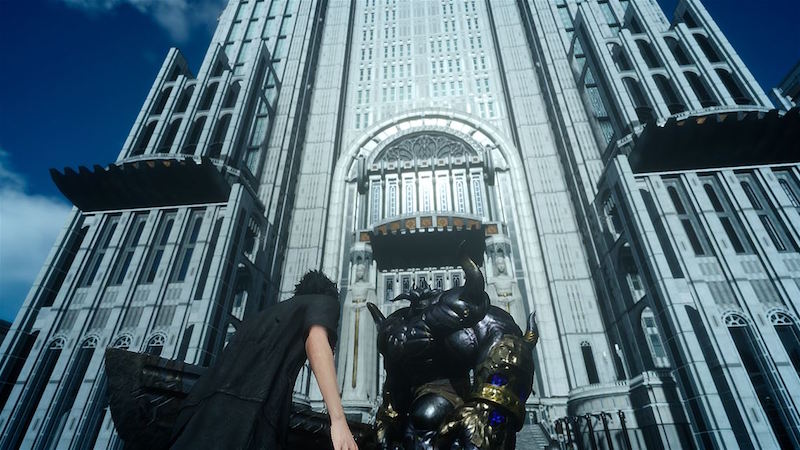 For most part, finishing off the game's foes can be achieved by simple button-mashing. We tried this with the final boss and died often, until we we figured out that depending on the weapon used, not only can attacks be blocked but opponents can be staggered as well, allowing us to dish out more damage that usual. Timing dodges correctly allowed us to avoid attacks altogether. Long range attacks and spells are present too. They're simple enough to use but collecting them felt forced and battles seemed most fun up close and personal. There seems to be a surprising amount of depth in the combat, but the FFXV Platinum Demo doesn't do the greatest job of explaining the nuance behind it.
(Also see: The Ups and Downs of Final Fantasy VII Remake Are Giving Me a Heart Attack)
After playing Episode Duscae it should be no surprise that the Platinum Demo looks great, with highly detailed character models and gorgeous environments. It's a visual feast even if the frame-rate did take a dip in our playthrough of the PS4 version. In comparison the Xbox One version felt a lot more responsive.
Nonetheless, if FFXV's Platinum Demo is indicative of the final quality of the game, there's a lot to look forward to. We're cautiously optimistic what with certain elements such as the AI of your allies and finer aspects of the combat being relatively unknown at this point. Clocking in at 3.5GB on the PS4 and 4.5GB on the Xbox One, you can check it out for yourself before the game is out on September 30.