There was a time when people's friend list was split across Yahoo!, Google Talk, AIM and any of the other dozen services. Software such as Pidgin and Adium helped them bring all the services into one platform and maintain their sanity. The rise of smartphones meant new services took over and everything was fragmented again. Now, if you're sitting in front of a desktop, you may end up juggling more than one device to be on top of all the messaging notifications.
This is the environment Franz came into on March 1, by way of an OS X app launched on Product Hunt. With 35,000 active users on its back, the two co-founders decided to branch out and brought their creation to Windows and Linux this month. What does it do, you ask? The desktop-only app wants to serve as an aggregator for your instant messaging (IM) needs, and currently supports 14 services including WhatsApp, Facebook Messenger, Hangouts, Telegram, Skype, and Slack.
It's got a really clean, minimal UI, and has a small memory footprint. And unlike some other services in the past (we are looking at you, Trillian), it doesn't come with its own account aka a Franz ID. The app's opening screen takes you directly to the important bit: choosing from a list of providers.
And as you choose from the options in front of you, you realise the obvious. Franz isn't accessing any of the messaging platforms through an API, which is beneficial in two ways: a) it never breaks support if companies change their mind and b) you instantly get access to new features, such as the new sticker pack that all your friends are raving about. Instead, Franz is like having another browser - based on Node-Webkit - but one that's dedicated only to instant messaging.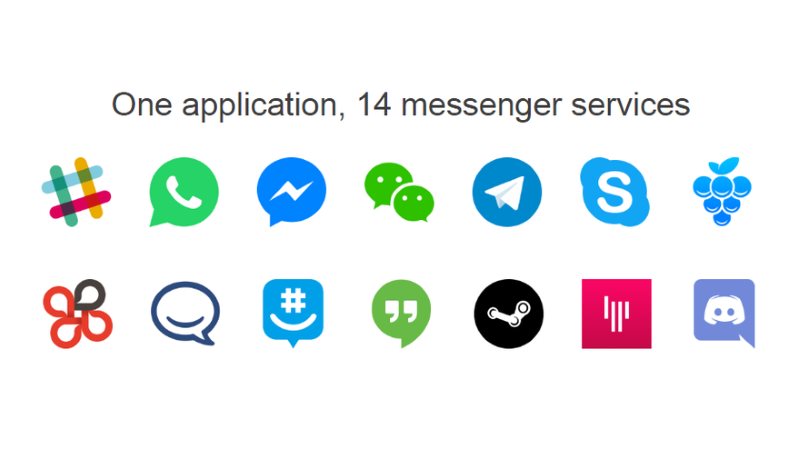 (Also see: Signal Desktop App With End-to-End Encryption Now Available to All)
What sets it apart though is the icon in the notification area of the taskbar which alerts you with new pending messages. Notifications appear by way of a red bubble with a number inside, but the numbers don't work in the traditional fashion. Instead of reflecting how many messages you have, it corresponds to the number of platforms you have a notification on. So even if someone sends you 5 messages via WhatsApp, Franz's icon in the right corner of your screen will only say "1". This could be a nice touch for some, as knowing the avenues you're needed on is sometimes much more important than knowing the number of messages you have been bombarded with.
But apart from that, the app doesn't do anything that you couldn't achieve on your own. Since Franz uses the Web version for the offered messaging platforms, you could essentially open a new browser window of your choice and add a new tab for each services you use. Most Web browsers already offer notifications for incoming alerts, so you're covered on that front. And the ones who know their extensions - and use Chrome or Firefox - can easily find add-ons that will even help you add the coveted red bubble for a visual reminder. But that still won't beat Franz in the amount of memory consumed, which may or may not be a sticking point depending on your system configuration.
There are a couple of issues with Franz though, albeit minor in most eyes. Franz's action buttons: minimise, maximise, and close work like they would with a web browser and not like in an IM application. That means there's also no way to minimise the application to the notification area. You can either minimise its window or close the application entirely. Although this might seem completely natural to some users, power messaging app users will know the benefit of the minimise-to-notification-area function; it still keeps the software running but gets rid of it from your switch window (think "Alt + Tab") cycle and declutters your taskbar.
In addition to that, Slack users will find the lack of a blue dot - that shows up when you have indirect messages in a channel - unsatisfactory. More so especially if you're used to working with it day to day.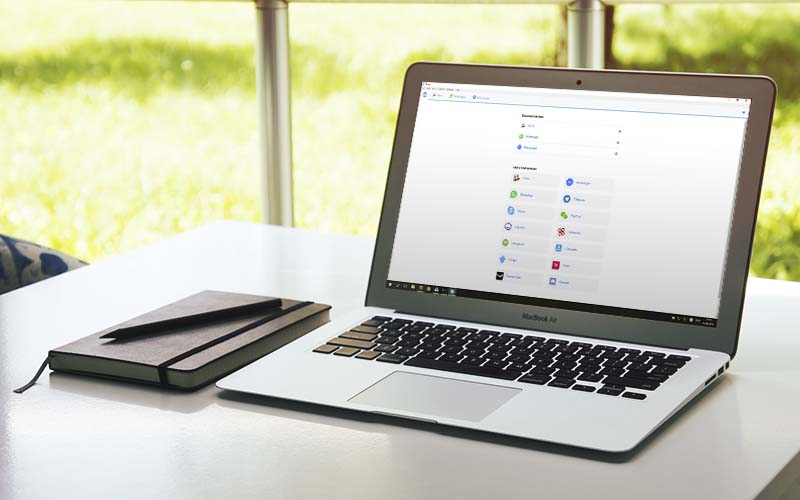 (Also see: Wire App Offers a Clutter-Free Chat Experience)
Another problem could be that Franz isn't open source or in the public repo. While it doesn't handle any of your data and all communication is directly done with the website in question, privacy concerns are bound to originate for some. For what it's worth, product designer Stefan Malzner addressed that question when someone asked it over on Product Hunt, and said: "Franz does not work with the services APIs, instead you are using the direct web interface of a service like web.whatsapp.com or web.skype.com. Franz does not store anything besides the typical browser cache like Chrome or Safari is doing it."
But Franz's biggest drawback would be for its Skype/ Hangout users, or for that matter, anyone looking to use Franz for video or audio calls. Since Franz doesn't support external extensions - Malzner said they are looking into it - you can't make any type of calls right now. While the buttons appear greyed out in Skype, choosing the video call option with Hangouts results in opening a new tab in your default browser, putting an end to the unifying experience Franz was supposed to bring. This wouldn't happen if you choose to go with the aforementioned DIY-browser method.
Franz then, is a neatly designed app that will never bog down your system and provides access to a wealth of services. It plans to offer more going forward, and the functionality at its core can only expand going forward. In its current state though, it's hard to recommend it as a panacea to all your messaging worries but it sure might be worth coming back to sometime later.