It's that time of the year when popular PC game digital distribution platform Steam has its much awaited winter sale. In earlier years the community would vote on which games got discounts, and it also had quirky metagames that would let you flesh out your Steam card collection. Without those shenanigans, this year has been a relatively quiet affair (unless of course, you're a Steam Sale Detective). But apart from that, this year the Steam winter sale doesn't have the best Steam deals either.
Perplexed? A combination of erratic market prices, shrewd use of Steam's trading policies, and enterprising individuals, has resulted in a bustling cottage industry of merchants looking to undercut Valve with better deals. The deals aren't just on already discounted games either, as titles like the recently released Rainbow Six Siege are going for as little as Rs. 1,099. In comparison, it's Rs. 1,799 on disc and Rs. 1,349 on Steam. Even Just Cause 3 is available for as low as Rs. 649 versus Rs. 1,499 on disc and Rs. 799 on Steam.
How is this even possible? A regular seller on local gaming forums explained to Gadgets 360 how they're able to undercut Valve.
"Let's say we get CS:GO keys for Rs. 100 from traders on Reddit, and we also buy CS:GO gun skins from Reddit for around 80 percent of the market price," he divulged. "What happens next is we sell these keys on Steam's Community Marketplace for Rs. 160 each. After Steam deducts its fees of Rs. 24 (15 percent of the transaction), we get Rs. 136. Essentially, we can get Rs. 136 of Steam wallet funds for Rs. 100."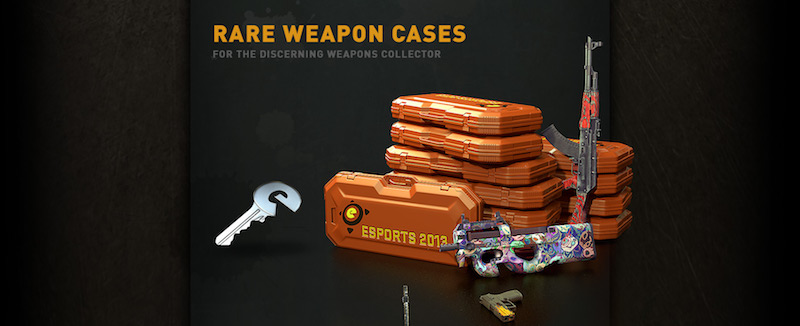 The keys and guns are both in-game items that are highly sought after. In fact, some feel that a part of the reason for Counter-Strike: Global Offensive's ongoing popularity is the ability to customise your guns with different cosmetic skins. As you play you'll end up obtaining a few and you can use keys to unlock more. The rarer the skin, the more sought after it is by the game's rabid community.
Keys end up being cheaper via Reddit or other non-official marketplaces simply due to the fact that real money is exchanged instead of seeing cash added to your Steam Wallet. Its commonplace to see them willing to take a hit on the price for added liquidity, proving that cash is indeed king.
(Also see: Here's Why Steam's INR Pricing Does Not Benefit Anyone Right Now)
Thought it might sound like a paltry amount, it's amplified several times due to the demand for certain cosmetic items in games like Counter-Strike: Global Offensive.
Certain skins, according to regular traders, such as Asiimov for the AWP sniper rifle sells for about 15 keys on Reddit. These 15 keys, at Rs. 100 a pop, work out to Rs. 1500. The going rate for the skin on Steam is around Rs. 2,800. This profit however, doesn't come as cash - the sellers are left with a fat balance in their Steam wallets. To turn this into cash, the sellers next buy games on Steam using the wallet, and then pass on some of the savings to you when they 'gift' games bought on Steam that you pay the sellers cash for.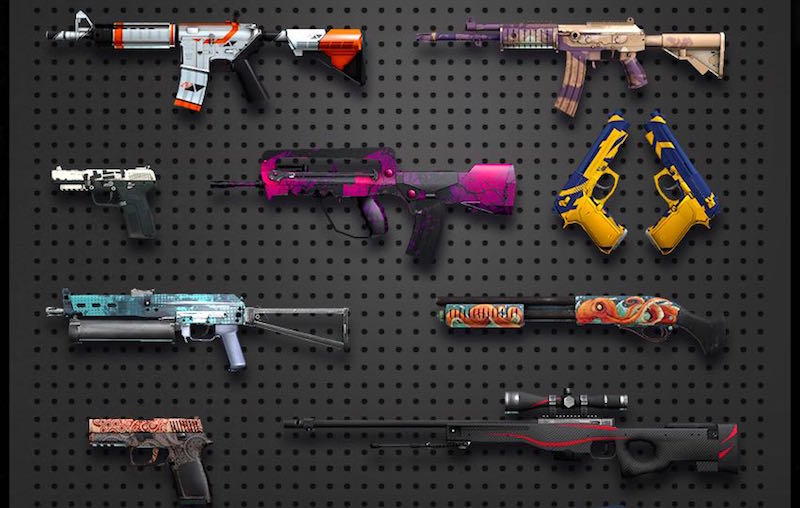 There's no better indicator than a quick look on subreddits such as r/GameSale and r/SteamGameSwap. They're teeming with users promising better prices than Steam. In some cases, they're fine with receiving unlock keys for in-game items, usually for titles like Counter-Strike: Global Offensive or Team Fortress 2, to fund their wallets by selling them on Steam's marketplace.
In spite of it eventually boiling down to acquiring items at a lower price on forums like Reddit and selling them at a higher price on Steam's own marketplace, it's not entirely legitimate either.
(Also see Steam Down After Security Error Exposes Personal Information)
"It would be really easy for me to get into this [Steam trading and selling], but there are a couple of concerns. Firstly, a massive grey area. You can't tell if the keys you're getting have been sourced legally or not. Given how low prices tend to go on places like r/globaloffensivetrades, it seems unlikely,"said a local retailer. "Secondly, it's tough to find a consistent and steady supply of keys."
The legality of this entire scheme comes into question as well. Even more so considering that publishers like CD Projekt Red and Ubisoft have taken offence to third-party sites who have allegedly acquired their keys through not so legal means. Recently, Valve stated that trading holds will be instituted to curtail account hacks.
"What used to be a handful of hackers is now a highly effective, organised network, in the business of stealing and selling items. It would be easier for them to go after the users who don't understand how to stay secure online, but the prevalence of items make it worthwhile to target everyone," said Valve on its website. "We see around 77,000 accounts hijacked and pillaged each month. These are not new or naïve users; these are professional CS:GO players, reddit contributors, item traders, etc. Users can be targeted randomly as part of a larger group or even individually. Hackers can wait months for a payoff, all the while relentlessly attempting to gain access. It's a losing battle to protect your items against someone who steals them for a living."
"We can help users who've been hacked by restoring their accounts and items, but that doesn't deter the business of hacking accounts. It's only getting worse," the post reads.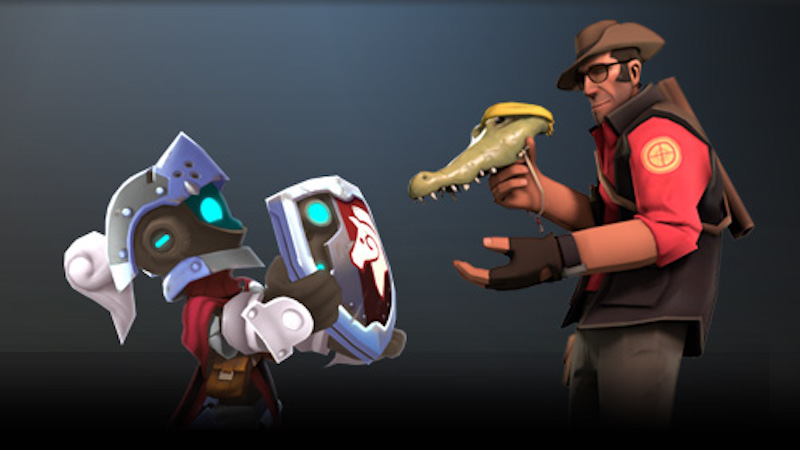 "Steam, Nuuvem, Humble Bundle are legit sites. Rest is pretty much grey market," says Abhay Masand, a Delhi-based PC Gaming enthusiast. He adds that the inclusion of the Indian Rupee to Steam has limited sellers' reach. With it came restrictions that only let you gift games to those in your region. In the past, traders would sell to international users by making use of Steam's gifting option. Interestingly though, selling keys for obtaining in-game items is not region-locked.
With third-party Steam tracker Steamspy claiming an increase in Steam purchases from India and Valve not restricting or region-locking the trading of in-game items or unlock keys, we won't be surprised to see this trend continue. It will be interesting to see if developers and publishers raise their arms in protest of what could be seen as the devaluing of their content.
What does this mean for you? Well, there's a new way for you to get your Steam games even cheaper but it may not be entirely legal, which may impact your Steam account in a manner more profound than the platform's recent snafu if Valve decides to take action.
All of this just goes to show that while Steam introducing local currency options is perceived as welcome move, it brings with it some unforeseen consequences including a dubiously large grey area.
Affiliate links may be automatically generated - see our ethics statement for details.