Day six of the Steam Monster Summer Sale has a trio of simulators, an open world action game, and one narrative masterpiece worth checking out. If you're confused with the deals available, this is what you need to get.
1.Sleeping Dogs: Definitive Edition ($4.99, 75 percent off)
One of the better open-world games that isn't called Grand Theft Auto V is 75 percent off. Set in modern day Hong Kong, it has you as an undercover cop trying to break the city's notorious triads. The Definitive Edition has all of its downloadable content, improved graphics, and now, a 75 percent discount. Great if you're looking for an action-packed open-world romp with a lot to do. Windows only.
2.Elite: Dangerous ($44.99, 25 percent off)
While 25 percent off pales in comparison to the deeper discounts of the Steam Sale, keep in mind that Elite: Dangerous is barely a couple of months old on Steam. The game lets you explore the far reaches of space, trade with various factions, engage in interstellar combat. Available for Windows and OS X, its system requirements are on the higher side, and you need to be online to play this, even in single-player. But if you can manage this, you'll be on the receiving end of one of the finer space simulations on this side of the galaxy.
(Also see: How to Get the Best Deals in the Steam Summer Sale)
3.Assetto Corsa ($24.99, 50 percent off)
Project CARS and Driveclub aren't the only racing games out there, though they might be some of the most popular ones currently. Asseto Corsa stakes its claim to being one of the deepest racing simulators to date what with an incredible attention to detail. Realistic physics and handling combined with an active modding community make this one of the better racing games out there. At 50 percent off and surprisingly low system requirements, this is one racing game you'd do well to experience.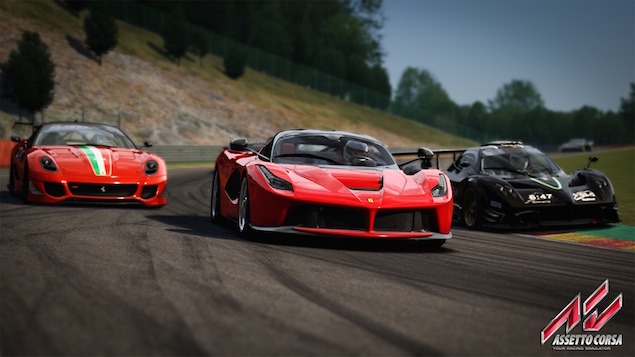 4.Microsoft Flight Simulator X: Steam Edition($4.99, 80 percent off)
A series that needs little introduction, Microsoft Flight Simulator X is the first time the series has hit Steam. And with Microsoft focussing on other, more popular genres, this is still the de facto choice for anyone looking to play a flight simulator that doesn't involve combat. It's 80 percent off and has laughable system requirements that further sweeten the deal.
(Also see: Valve Now Offering Steam Game Refunds for 'Any Reason')
5.Gone Home ($2.39, 88 percent off)
Made by the team behind Bioshock 2's sublime Minerva's Den downloadable content, Gone Home is a first-person exploration game set in the 90s. The premise has you arriving home after a year away and almost immediately you'll realise not all is right. Without spoiling much, the game has slick narrative that pays off in spades. It possibly sports the deepest discount on a game worth recommending and is playable on Linux, OS X, Steam OS, and of course Windows.
Which games did you buy in today's Steam sale? Tell us via the comments.
Affiliate links may be automatically generated - see our ethics statement for details.