Professional-grade monitor headphones are engineered to produce flat sounds. In fact, they are used as reference headphones in order to judge the sound quality of other headphones and earphones. Audio-Technica is famed for making audiophile-grade headphones and the ATH-M20X is meant to be one, but for those on a budget.
The ATH-M20X is an upgrade to the ATH-M20 and was launched recently along with upgrades to the entire ATH series. Sporting a slightly upgraded design, the M20X is vying for the attention of budding audio enthusiasts. We put it to the test.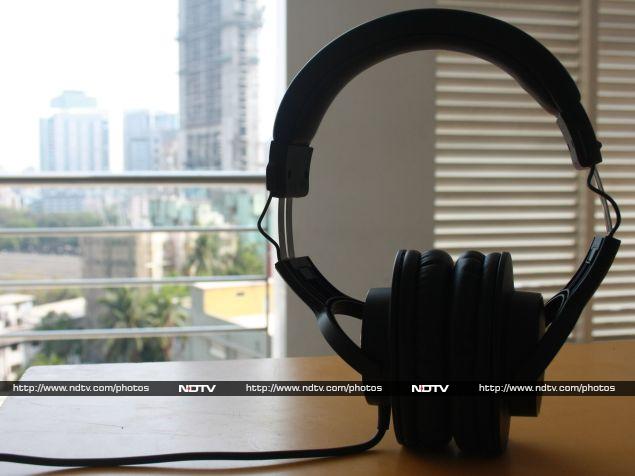 Features and Design
Featuring a no-nonsense design true to Audio-Technica's legacy, the ATH-M20X won't turn any heads. It is a classic nonetheless. Weighing 190g, it's slightly on the heavier side but this doesn't make it any less comfortable. Even after listening to music for five hours straight, we didn't feel any fatigue.
The black ATH-M20X is mostly made of plastic and has oval shaped earcups unlike its predecessor, the ATH-M20, which had a distinctly round shape. The rexine cushions on the earcups are soft and cover the ears completely. Even the flexible headband has the same rexine material. A rather large Audio-Technica logo runs along the headband. The cable is 3m long and has a thick outer covering for the copper-clad aluminum wire, which makes it quite sturdy. Also, the 3.5mm audio jack is gold-plated. Audio-Technica bundles a 6.3mm adapter which snaps on to the 3.5mm jack.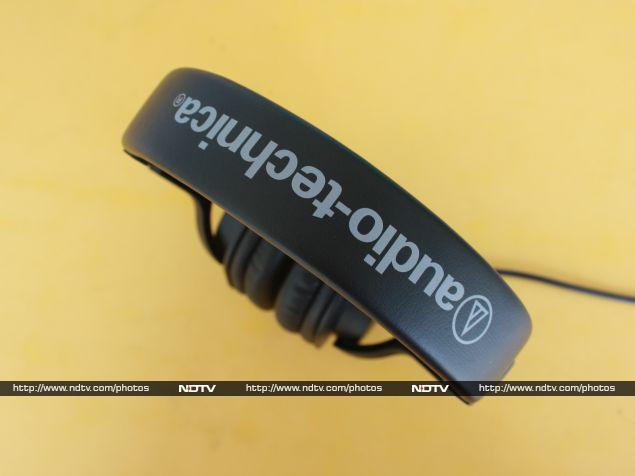 Considering the ATH-M20X is being sold as professional monitor headphones, the spec sheet is rather impressive. For starters, the drivers are 40mm large and operate in the frequency response range of 15-20,000Hz. But most importantly, they have an impedance rating of 47ohms which can help in reducing the buzzing sound created by electric signals passing through the headphones. We expect the ATH-M20X to work with a wide range of audio equipment. On the other hand, low-end devices like smartphones and iPods might not be able to power it to its full capacity. We are surprised that its sensitivity is just 96db. We'll try to find out in the sound quality tests if this affects loudness levels.
Sound Quality
As we suspected, the low-powered amplifiers in many of our smartphones couldn't push the Audio-Technica ATH-M20X to its limits. It sounded very soft and muffled too. We decided to move to the more powerful audio output of a desktop PC to test these headphones and immediately noticed a stark difference.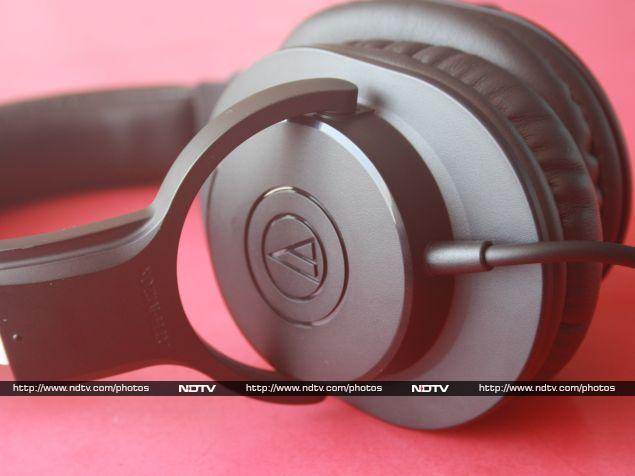 The headphones get really loud and produce crystal clear sounds. The ATH-M20X is not meant for folks who like drama in their sound definition. In fact, it produces a flat sound with absolutely no distortion. The guitar riff in Lynyrd Skynyrd's Freebird sounded accurate with a great texture. Also, the headphones handle treble superbly. Bass response, on the other hand, isn't 'boomy', which is what people have become used to with most commercial headphones. The sound staging is good but not great. We've noticed that this is the case with other low-end professional-grade studio headphones as well. Owing to the fit, the passive noise isolation is enough to suppress most ambient sounds with ease.
Verdict
The Audio-Technica ATH-M20X is priced at Rs. 4,299 and is a must-buy for budding audio enthusiasts. Professionals with small studios should definitely take a look at this wallet-friendly pair of headphones. There is also the Sennheiser HD419 which has a much shorter cable and a lower impedance of 32ohms, which smaller devices will be able to power without too many hassles. The ATH-M20X may not really make sense for users who just want a replacement for the headset bundled with their smartphones. Also, users who own the previous generation ATH-M20 can hold on to their money for now as the performance upgrade is marginal.

Price: Rs. 4,299

Pros

Flat sound definition

Comfortable earcups

Great treble

Cons

Ratings (Out of 5)

Design: 3.5
Performance: 4.5

Value For money: 3

Overall: 3.5