Fans - not audiences and consumers - can play a huge role in the popularity of any piece of pop culture. Just look at the long-standing power and influence of Star Wars, a space saga about a dysfunctional family that has given us a total of seven major big screen instalments, half a dozen television shows and theme parks, and over fifty video games. Latest estimates value the franchise at over $40 billion, more than the combined worth of Harry Potter and James Bond put together.
It's the deep love and admiration that fans develop for the characters in the source material - the fandom - which is responsible for building a timeless legacy. This presents itself in various forms: be it heated discussions on who pulled the trigger first, or queuing for hours in the rain to land a role in The Force Awakens or spending months perfecting a costume for a comic convention.
The last of those is popularly known as cosplay, a portmanteau of the words costume and role-play. Starting in Japan in the early 80s, the hobby has grown at such a tremendous pace that it is now a crucial part of pop culture by itself. Comic book conventions, traditionally a place of gathering for fans to celebrate their shared interests, are now incomplete without cosplay competitions and talent shows. And while the two - comic cons and cosplay - have existed around the world for decades, their presence in India is still in the nascent stages, having come to life here as recently as 2010.
Sameer Bundela, 25, an animation graduate and freelance videographer, has been part of the Indian cosplay world right from the start, he says. "There were people doing it as a personal hobby [before 2010], but there weren't any events or conventions where they could display their things," he adds.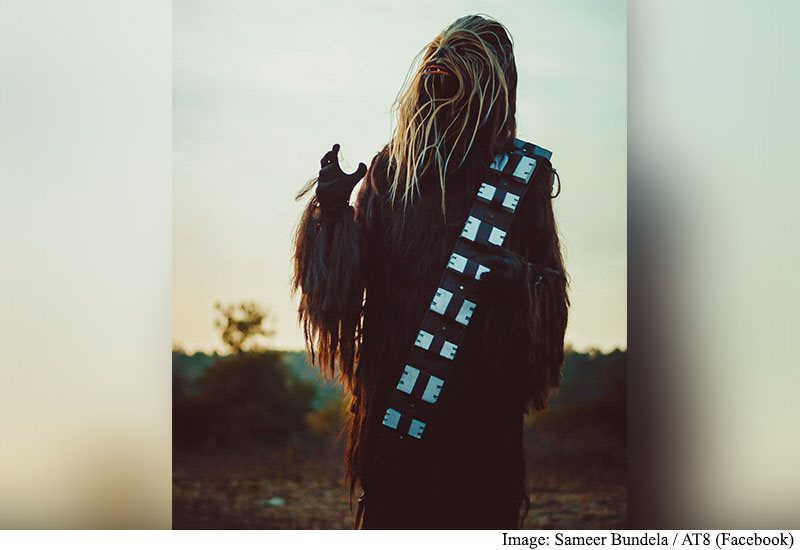 (Also see: Gawkers, Geeks, and General Fun at Delhi Comic Con)
Bundela notes that there were only seven or eight cosplayers at the first Comic Con in Delhi. That number jumped to 150 - 200 from the third year onwards, he says. "It has received a boost in the last two years, and even the level of cosplay has really gone up," he says. From humble beginnings, Comic Con India has grown and now organises four major annual events, one each in New Delhi, Mumbai, Bangalore and Hyderabad. And the international fraternity now recognises the Indian edition, which meant the country was represented at this year's C2E2 Crown Championships of Cosplay in Chicago, USA.
"Earlier on we used to make everything ourselves, maybe source a few of the things from outside," Bundela says. "There weren't any fabricators. But now people have taken it up as a profession, you know, making props, costumes, or as make-up artists."
Two such people are Surya Sreenivasan and Kanishk Mehta, engineers on weekdays, and cosplayers on weekends. Apart from working six days a week with a renewable energy corporation, the two are also known as Mumbai's prop-makers, thanks to their creativity, finesse, and experience in working with different materials.
Sreenivasan has honed his woodworking skills since his boarding school days, starting with creating scale models of military units and vehicles. That naturally flowed into making props he says, which he supplemented by learning to work with foam board amongst other materials. Mehta, being an electrical engineer, handles the wiring and lighting needs for costumes, such as giving an outer rim blue glow to the Lion Heart weapon from Final Fantasy. The real value of their work is visible in the results of cosplay competitions, and from the constant word of mouth they generate.
(Also see: Comic Con India Founder Jatin Varma Says There's No Other Space for Pop Culture in the Country)
At the last Mumbai Comic Con, Mehta says, most of the winners were carrying props made by the duo. Although that's far from a motivator - the duo will only accept commissions if they have the time - it does help to spread the word. And that's something you come across as you chat with other members in the community, with the two being touted as the go-to people for prop construction in Mumbai.
Sreenivasan and Mehta are part of a larger, fast growing industry - one that's valued at $390 million (roughly Rs. 2,600 crores) just in Japan by latest estimates. In India, things are still picking up but as with any other industry, people have started to specialise in different departments. And when the comic conventions roll around, they help each other out.
Gauri Karnik, 20, who goes by the moniker of Gaurilla within the cosplay community, is known for her sewing abilities and regularly comes to the rescue of others. Barely done with university exams, Karnik is now focusing on securing a post-graduate admission this year, but hopes to pull off a few big projects in the summer before then. And then there's Tanya Shringarpure, 27, and better known as Syrinx, a veterinarian by profession and a wig maker and supplier for all your cosplay needs. The close-knit nature of the community is evinced by the number of times you hear their names spoken by each other.
Getting into this world can be a little daunting for this very reason. If you are new to the world of cosplay, the Indian Cosplay Community group on Facebook is the obvious starting point. The community can be really helpful - including the big cosplayers, Bundela notes - so if you're stuck making or designing something, all you need do is ask. And then there's YouTube, possibly the best resource for any cosplayer. The advance of high-speed Internet has helped popularise the world of cosplay, and made it much easier to learn new techniques, ask questions and even showcase your portfolio.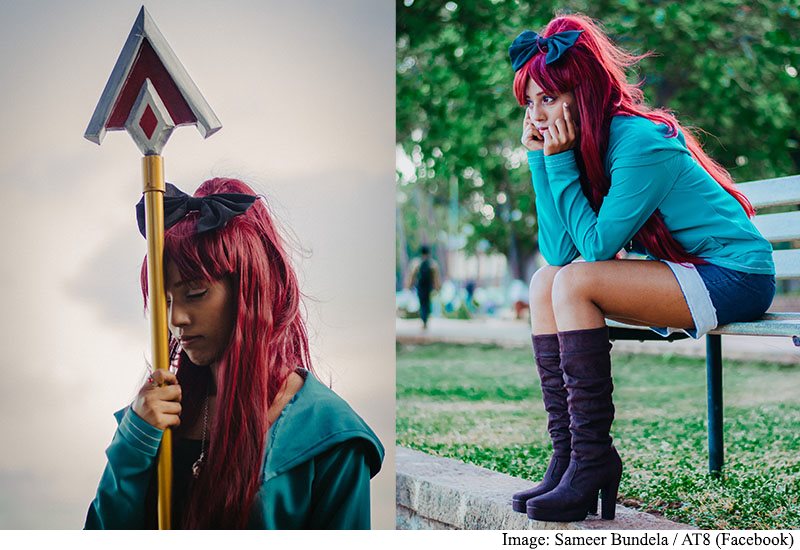 (Also see: 'India Can Out-Comic Con Any US Comic Con,' Rob DenBleyker, Cyanide and Happiness)
Bundela believes that the situation is a little different if you're not in one of the big cities in India, as that makes it tougher to work with other people and to find materials. He's speaking from experience - Bundela lived in Bhopal for a while. Costume making tutorial videos on YouTube would tell him that he could get the things in his neighbourhood shop, but that wouldn't be the case for him in Bhopal. "That's one of the biggest problems in India with cosplaying," he says.
The other big issue is much more universal: cosplaying is an expensive hobby. Depending on the character you choose - think L from Death Note vs the Iron Man armour - and how you intend to go about it, you can spend anywhere between Rs. 2,000 to Rs. 2,00,000. Surya remarked that the cost involved can be a deterrent in pursuing some projects, and so he would rather be commissioned for the task than take it up himself.
You also have to factor in the fragility of your costume when attending a con, Bundela says, as the crowds' eagerness in taking pictures and carelessness while walking can lead to a disastrous outcome, as crowd control can be a problem in some places. Talking about the time he cosplayed as the anti-hero Spawn, he says: "When I reached the convention, I was properly dressed, but from the entry gate to the registration desk, half my spikes were gone, the shirt was a bit torn and my cape had been pulled back."
For beginners, said literally everyone we spoke to, it's more important to ensure that you're enjoying yourself, instead of trying to impress the crowd with the grandeur of your cosplay. "Do something that you have fun making, and fun cosplaying," Bundela says.
The reaction amongst the general public was often of awkward glances and strange questions in the beginning - Shringarpure notes how someone once asked her if she went to work like this - it's come a long way since. Growing awareness and popularity has propelled geek culture squarely into the mainstream, which in turn has helped them capture large swathes of the movie business' big earners club, even in India. And it's a trend that is set to continue. Just look at the release schedule for Marvel (nine films in the next three years) and Lucasfilm (five films in the Star Wars universe by 2020) under Disney, while Warner Bros. has 11 films as part of its DC Comics lineup. And you can bet the power of fandom will play a part in deciding who crosses over into the next decade.