The WWE (World Wrestling Entertainment) has, through its ups and downs, had a loyal following in India for decades, and the brand seems to be focusing on the country now. The first tournament in India in 14 years earlier this year saw WWE top talent descend to the country, witnessed by sold-out crowds. The company is continuing to focus on India going forward, and right now, Alberto Del Rio, four-time World Heavyweight Champion and the last man in the ring in the biggest Royal Rumble of all time is visiting India.
(Also see: Should You Subscribe to the WWE Network?)
When we walk into the room to meet Del Rio at a five-star hotel in Bengaluru, he's just finishing typing something onto his phone. It's an iPhone 6s Plus, which we described in our review as rather ungainly to use on a daily basis. In Del Rio's hands, it looks a little small, though he's not too happy with it.
"I got this phone because another wrestler, Kalisto, he told me it was much better," says Del Rio, " and that texting would be easier on this but no really," he adds with an unhappy expression, putting the phone away and waving dismissively at it.
(Also see: WWE's New Day Talk Gadgets, Gaming, and Reviewing Fallout 4)
Del Rio, who's in India for the first time, visited Kolkata and Bengaluru on this trip, and says that he's really enjoyed the experience. "Every year, I take a holiday with my family, we go to some place new, and this year I want to come back to India," he says, "and not just to here, but also I want to see Delhi, and the Taj Mahal, and the temples. All of it."
Between the cities he's been to so far though, Bengaluru is his favourite, with its weather and its food being big hits for Del Rio. "The fans in India, they're great you know, they're crazy," he says. "You can't go on the street, and we did an event in a mall, and there were 2,000-3,000 people."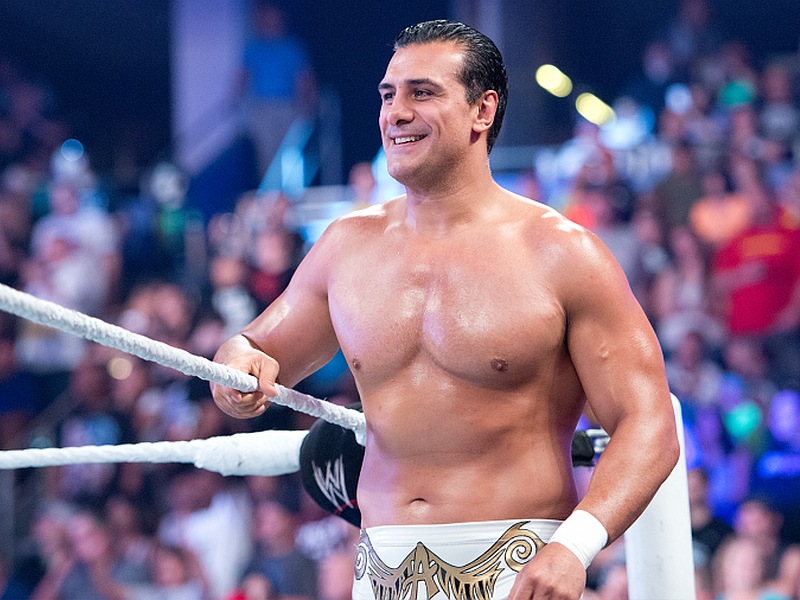 The WWE game series is getting an annual update, with WWE 2k17 in the works for an October release date. While the company has not announced the roster of wresters who will be a part of the action, a few names have been revealed, including Brock Lesnar, who's on the cover of the game. Others include John Cena, The Ultimate Warrior, and Sasha Banks; Del Rio is rumoured to be on the roster as well, although he's not a gamer himself.
(Also see: WWE 2k16 Review)
"No disrespect to gamers but I never really got into that, and I don't have the time for it," he says. "I do 200 shows every year and so I have very little free time, the time I have I like to spend with my family."
His son on the other hand is an avid gamer, and Del Rio says he's got an Xbox, a Wii, and "that other one... the PlayStation!"
A genial man, we see Del Rio without a broad smile only twice during the interview - once when he's trying to remember the name of Sony's console, and the other time when you suggest that some people think wrestling is not real.
Del Rio, who's an athlete from the Mexican National wrestling team and a former MMA fighter takes umbrage at the statement. "All my life I wanted to be a professional wrestler. I did MMA because of the money," says Del Rio, "because it paid really well, but then the WWE discovered me during an MMA match in Japan, and it's been a great decision."
"If someone thinks wrestling is fake... the storylines sure, but the matches are real," he says. "And if someone says I don't watch wrestling because it's fake, well, would you like to try doing it first?"
(Also see: Our 5 Favourite WWE Games of All Time)
That one pet peeve aside though, he's smiling and grinning through the rest of the chat, even as he confesses to turning to his very young son for tech support. "I don't really know about gadgets," he says, "and so whenever there's a problem with my computer or my phone, I ask my sister how to fix it and she does, and my son, he's six years old, he teaches me how to use my iPad."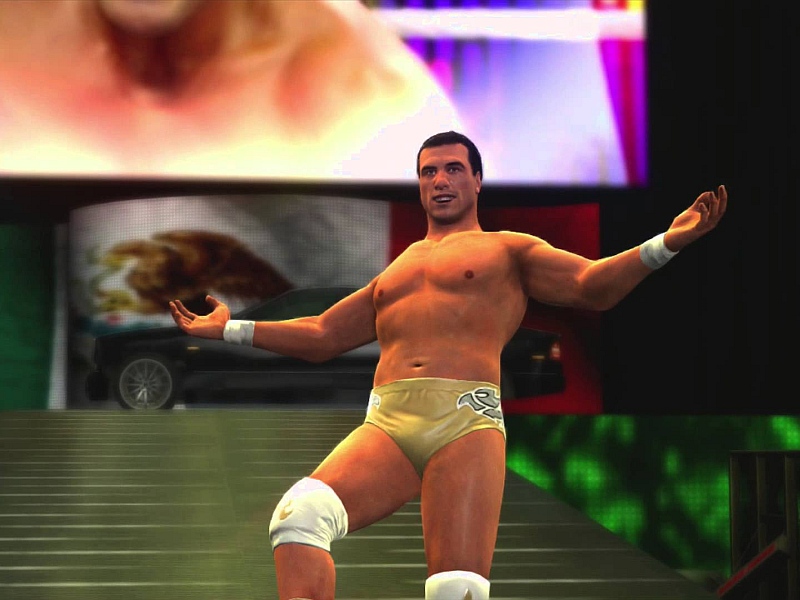 "I play video games with him when he wants me to, and I get my ass kicked, I kinda suck at gaming," he admits cheerfully. "Maybe that's why I don't like it too," he says with a laugh.
Despite that, Del Rio talks quite enthusiastically about the process of becoming a video game character, which he says was not pleasant, yet pretty cool.
(Also see: WWE Superstar Daniel Bryan: 'Watching People Play As Me Was [Like] Being A Creepy Puppet')
"It's pretty cool but you know, it took several hours, and that's not really pleasant," says Del Rio, "as the machines they scan you from all sides, all angles to build like this 3D model of you and you have to just stand there for ever."
"But the end result is pretty cool," he adds with a grin. "It feels like the real me. What they do with all those scans, it's just amazing, it even captures all my expressions. When you're playing the game, he moves just like me. I love playing with myself [that sounds like something my ex-wife would say, he laughs in an aside] it's just so cool to watch."