Picture this: a bunch of terribly unfit video games journalists trying to match the moves of a panda on a screen, dancing (badly) to the beat of Mark Ronson's Uptown Funk while trying out Just Dance 2016, Ubisoft's latest rhythm and dance game. It doesn't end well. Not only were we bested by a virtual bear, but the frenzied exertions also made us more aware of our own mortality as we tried to keep up with Just Dance 2016, which is being developed in the Pune office of French game publisher Ubisoft.
That wasn't the only thing we learned about during our visit to Ubisoft's Pune studio though; NDTV Gadgets got to talk to the developers of Just Dance 2016 - one of the first PS4 and Xbox One games being made in India - and learn more about how the game came to be.
"What we do is, when we get the song, we have to create this choreography, costume and background and the entire map from the ground up," Dheeraj Rai, Associate Content Director, of Ubisoft Pune's Development Department tells us. It's a big deal, and not just some art work or the creation of a small number of assets, as is typically the case in India. Ubisoft Pune is entrusted with the PS3, Wii, and Xbox 360 editions of the game completely, and works in collaboration with Ubisoft Paris on the Xbox One and PS4 versions of the game. It's something Syed Abbas the Deputy Managing Director for the studio is especially proud of.
(Also see: Lovely Planet Is the First Game Developed by an Indian for the Wii U and Xbox One)
"On Just Dance we have two activities. First is the technical activity where have the programmers and data managers working for the platform," says Abbas. "So today we handle it fully on PS3, Xbox 360 and Wii in Pune." He says that Ubisoft Pune has been given creative freedom to the games characters as well; Indian arms of studios like Zynga and Electronic Arts on the other hand work more like hubs to run existing games - this studio's proceedings have a greater sense of liberty.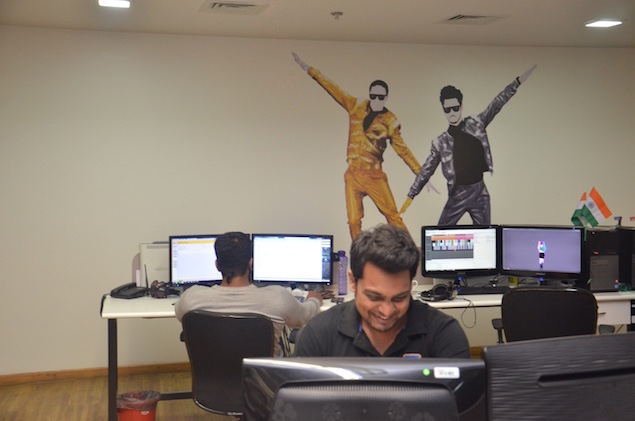 "We do part development with Paris on Xbox One and PS4," he adds. "So we I would say we are one of the first, in India working on actually on Xbox One and PS4 titles. Other than this we are working the second activity that is the content part. Where we actually create the maps and this where dance capture happens."
This all starts, Abbas tells us, when the dancers show up and choreograph moves for the game, which are captured on video and broken down digitally. Rai chimes in, explaining what's needed for a track. It begins with the dance moves being in sync with the song. "Uptown Funk is a really fun song so the choreography should be upbeat and encouraging," he says.

"Colours should be bright, it should encourage the players to join in," Rai adds. "We made our own character, the panda which is for the song. It shows off the party atmosphere we want to bring to the game. Kushboo, our choreography designer, works with choreographers from Bollywood and tries to understand how we can make our choreography very simple."
With the full game in its hands, Ubisoft Pune also had to try and find a balance between keeping the game simple and accessible for newcomers, and still appealing to the Just Dance veterans. This is done by giving the players a lot of variety, says Rai.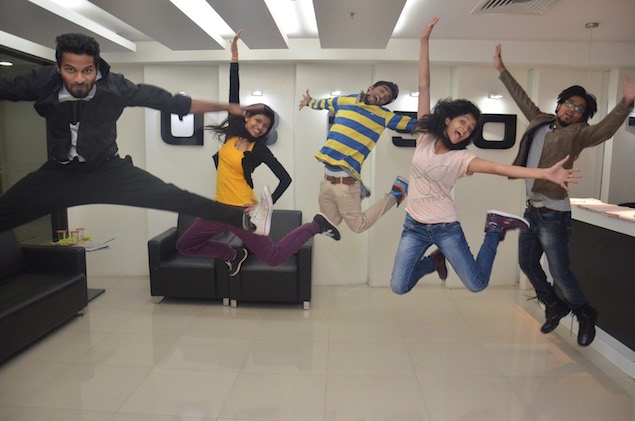 "So players who were with us from the beginning, it was more accessible, more simple choreography," he says. "Normally we have counts, step would be same for four counts and be same for next four counts. Now we're making it two counts, one count as well. Even right now if you look at it, we have 120 million players all over the world they want more difficult choreographies, more different choreographies."
Modifying the tempo would allow for different steps or can make the dance step itself more difficult to perform in the same time frame, as a way to enhance player options and variety, Rai explains.
It's a big mandate, and the game's success will have big implications for not just Ubisoft Pune, but also game development in India in general. But this is not the team's first tryst with Just Dance. Some members on the team, such as producer Annu Koul from the studio's developer department, have been working on the franchise since the first game. Koul - who started off in the studio's quality assurance (QA) department - tells NDTV Gadgets that the game wants to be fun, not a dance simulator.
"The motto is not to do popular choreography, but to do our own, which should be fun," she tells us. "So when players play the game, they should actually enjoy it instead of feeling the need to copy what is on screen."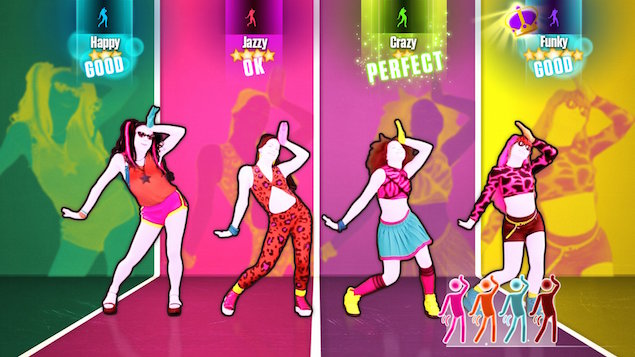 It's ironic then than in a country that loves music as much as India, with a game that's adding Bollywood inspired choreography, and where the developers talk about the fun of dancing, not many people know about Just Dance, even though the newest version is being made in India.
But that's something Ubisoft is looking address. The company took part in Mumbai Comic Con last year with a booth that let people play the game. The feedback was astounding, and also drove home the lack of awareness in the console space at the moment.
"When people came to see Just Dance, they didn't know much about consoles or that there are these kind of games on the console," says Koul. "Indians usually play hardcore games. They want more of that and are unaware that they can play these games as well and enjoy them with their family."
Ubisoft Pune hopes that things will change though. Each game in the Just Dance series after the first one features Bollywood music - something that Koul tells us has been a very deliberate decision. Last year's Just Dance 2015 included Indiawaale, from Shah Rukh Khan's movie Happy New Year. Koul tells us though, that the dance steps were modified from what was seen in the movie, to avoid copyright violations. But the team wouldn't tell us which Bollywood tracks to expect this year - when asked, Nicolas Becquemin, Operations Director of the studio chose to stress on the positive response it has received from fans in India.
"Shah Rukh Khan is a gamer himself," says Becquemin. "He was super happy to be in a AAA game and yes, not just to please fans worldwide, but to start exploring what would be the reaction of Ubisoft fans in India. We had some demos at Comic Con, you've seen the crowd get completely mad and that's maybe the first step."