We're getting spoilt for choice when it comes to ordering food in India. There's always the classic option of making a phone call, or, you can now use Zomato Order or Foodpanda to place an order yourself. The advantage is that you don't have to worry about someone misunderstanding your order and sending the wrong dishes, or worse, making the delivery at someone else's house. That's just going to be returned with a few curses, and you'll go hungry.
But while apps like Foodpanda and Zomato Order make it easy for a customer to find different restaurants and place an order for delivery, restaurants have mixed feelings when it comes to these aggregators. They make it easy for the customer to order online, and can lead new customers to the restaurants. On the other hand, these sites charge a commission for every order, and the amount being charged can be as much as 15 percent of the total bill amount.
That's why over the last year in particular, there's a growing wave of restaurants and delivery services that are building out their own ordering platforms. And as a customer, you still have all the benefits of ordering online - no one is going to mishear your address or send your food to the wrong address, and you can double-check your order before paying. These sites even have the full range of payment options, from cash on delivery, to card payments, to wallets like Paytm and MobiKwik.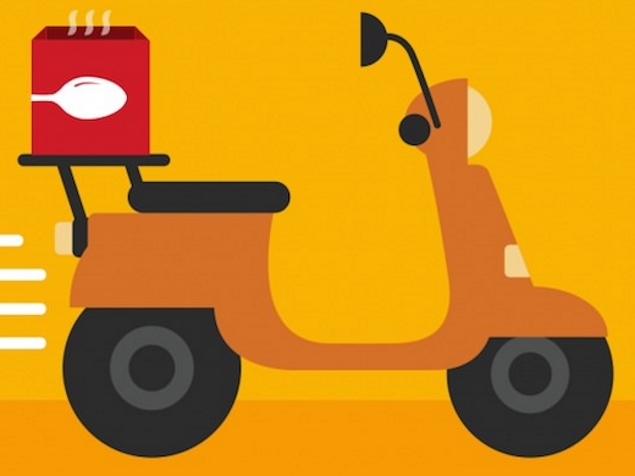 Sushiya, a Delhi-based company that started as a sushi-delivery service, is one of the early supporters of online ordering. Varun Modgill, the founder of Sushiya, tells us that he added online ordering to Sushiya's website in May 2012 simply as a convenience.
"Sometimes if it's an ordinary order taker who picks up the phone, he won't be able to explain what different types of sushi are," Modgill says. "With the website, the idea was that there would be no mistakes, and there would be images so people could see everything."
Modgill described himself as a techie, and tells us that the site was made entirely in-house. In 2012, smartphones and apps were far from widespread, and in the first month, Sushiya saw only around Rs. 2,000 worth of orders.
"Today, we see around 20,000 to Rs. 35,000 worth of sales each day," Modgill says. "And our online customers tend to make repeat orders also."
"You make more money on your own site obviously," adds Modgill, saying, "so if you have regular customers, then it's worth it. You can also give special offers - we have customised deals on our site for regulars."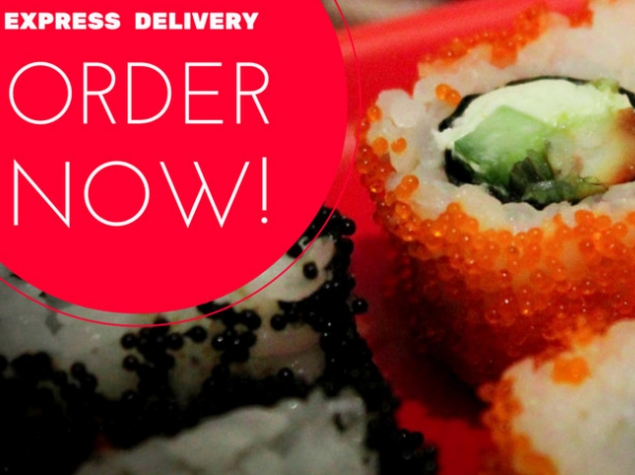 South Delhi based Handpies is another big proponent of the Internet. The restaurant focuses on delivering sweet and savoury pies, and was started by Arjun Sethi. Handpies isn't a restaurant, Sethi tells NDTV Gadgets. "It's a food-tech startup, and by 2017 this is going to be a very big category in India," he says.
The use of technology goes beyond the online ordering platform, explaining that there was a lot of research and development in the pies being delivered. "We invested in special ovens and can consistently create the pies much faster than anybody else out there," he says, adding, "and next we're going to think of different ways to connect with the customers."
Handpies is on Zomato Order, but Sethi is clear about the need for one's own site.
"They're just aggregators," he says. "They're only interested in the numbers, but they aren't really interested in the product. These guys are not food companies." Sethi tells us that Handpies sees around 85 percent of its orders coming through its own site, and adds that Handpies sells around 160 pies every day.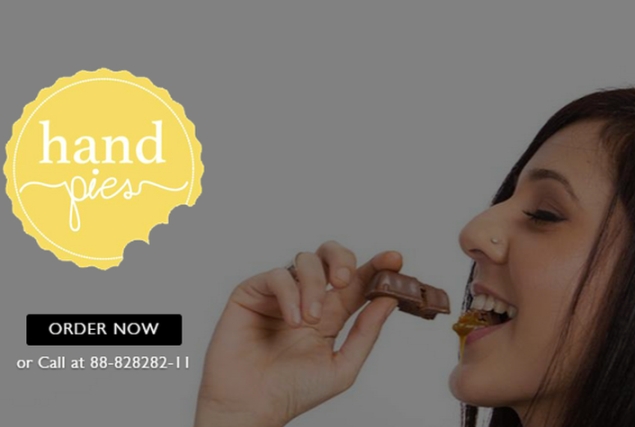 Unlike Sushiya, Handpies outsourced the work of making its online presence to a company called LimeTray. Soon we realised that many of our favourite restaurants used the same service; many of the restaurants in the area, such as Delivery Jack and Asian Haus all use the platform.
Limetray - which recently raised funding from Matrix India - was created by Akhilesh Bali and Piyush Jain, who headed Foodpanda India and ran its marketing, respectively. The two worked together at Foodpanda for a year and a half, and the prevailing feedback they got from the restaurants they worked with, Bali tells us, was that while aggregators are convenient for customers, they don't help restaurants as much.
"The restaurants aren't equipped to go online, and so the dependence on aggregators is very high," says Bali. "When the restaurant has its own online presence, it balances the power in the equation." Two years into the business, Limetray has built websites for over 1,200 restaurants across India, Bali tells NDTV Gadgets.
"If you hear at the analyst's reports for Domino's India, Jubilant Foodworks, you'll see that one-third of their business is now online, some 34,000 orders per day," says Bali. "The customer wants to order online." Other chain restaurants like Pizza Hut, and McDonalds have also rolled out apps and online ordering systems.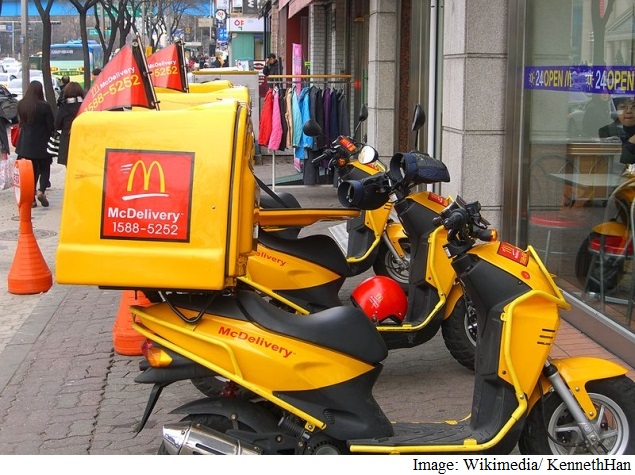 Limetray works as a Shopify for restaurants. It charges a monthly fee of Rs. 3,000 (there is also a Rs. 5,000 package, which has more pages on the site), and gives the restaurants 20 themes to choose from. "We plug in your information, and take you online in a day or two with all the customisation," he says.
Bali tells us that because Limetray is used by so many restaurants, it's getting a lot of interest now as people keep referring it to friends who are entering the industry. Other benefits include a specialised knowledge of the restaurant industry, and customised solutions that take into account delivery radius, taxation, packaging charges and more.
Instead of tying up with individual restaurants, companies like Paytm and Mobikwik tie up with Limetray, which then unlocked the functionality for all the restaurants on its roster. Bali tells us that deliveries are going to be the next area for disruption in the restaurant business, and says that Limetray is going to give restaurants the option of calling in extra delivery boys using a startup called Road Runner, which will be accessible through the restaurant's dashboard and through the Android app Limetray provides to restaurants.
Another advantage that going online for themselves gives restaurants is in data analysis. Although the Internet revolution has prioritised data analysis, it's something that most restaurants, particularly ones that are not large chains, typically have stuck to traditional methods like comment cards on paper to track. While Limetray helps restaurants with this information, there are other firms which focus entirely in this vertical.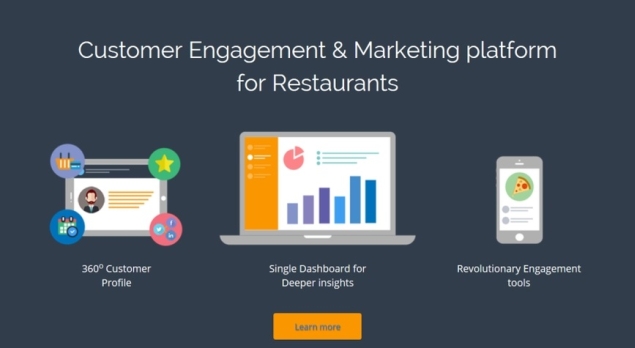 Samir Khadepaun, the founder of Pune-based Mobikon, tells us that there is a real need in the restaurant industry for real time engagement with customers. "Earlier it used to be paper based, the comment cards in restaurants. Later, we and others started tablet based feedback," Khadepaun tells NDTV Gadgets. "We have different modules that the restaurants can use, such as online ordering, online payments and more."
Mobikon recently raised $2.3 million (approximately Rs. 14.5 crore) after an earlier round of $2.7 million (approximately Rs. 17 crore), and has restaurants like the Copper Chimney chain in Mumbai, Pind Baluchi in Delhi, also has clients in Singapore and other countries. The information, Khadepaun tells us, that restaurants get from this data can make a difference of around 10 percent to their bottom line.
As for customers like us, as more restaurants go online, the more options we have to choose from. While aggregators like Zomato Order and Foodpanda are doing a great job of getting restaurants online, we've faced issues, especially when something went wrong along the way. If the restaurant itself is online, it's usually faster and easier to resolve problems, since there's no middleman involved.
The only possible downside is that you might have to install all new apps for each restaurant in the future. Perhaps we'll all have the apps of our favourite restaurants installed on our phones, and otherwise, will stick to Foodpanda or Zomato Order for the one time orders.