In an attempt to appeal to customers who care about style and convenience, manufacturers have started innovating with all-in-one speaker units. These are easier to set up and carry around, often help in saving space, and eliminate wire clutter too. Single-unit speaker docks for portable music players have been around for ages, and now we're seeing even high-quality audio equipment in this incarnation.

With all of us using our smartphones and other portable devices for music, a good set of speakers with wireless connectivity can really come in handy. If multiple devices can be connected, it's an added advantage. The choice of design boils down to user preference. Still, at the end of the day, these are basically speakers, and sound quality is the most important factor to bear in mind.
We have with us the JBL Authentics L8, which is basically a single unit with Bluetooth and Wi-Fi connectivity along with NFC and Airplay support. It comprises of two tweeters and a subwoofer. The L8 has a hefty price tag, is rather large, and promises great sound. Let's find out if it performs as advertised.

The grille is removable and JBL offers a few colour options in addition to the tried-and-tested black. On the top of the Authentics L8 is a removable cover under which you'll find two USB ports, a button for Wi-Fi Protected Setup (WPS) and a standard 3.5mm socket. The L8 can do quite a lot more than just act as a speaker. The USB ports can charge your devices and the removable cover can be replaced with a proprietary Qi wireless charging pad. We find this an innovative addition, but there are very few devices that support this standard.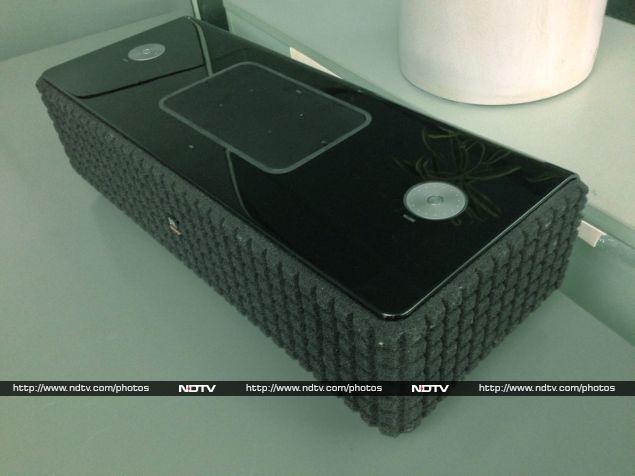 Design, Features and Specifications
The JBL Authentics L8 is a black rectangular block made of hard plastic. A spongy foam grille with a chequered pattern wraps around the front and sides of the speaker, immediately reminding us of a retro-futuristic piece of furniture. The spongy foam attracts dust, which becomes very apparent on the black material. The L8 is rather heavy, thus not practical as a portable speaker. We expect users to plonk it in a convenient location in a room and leave it there. We also see it as a suitable companion to a large flat television in a fashionably decorated home. In that sense, it is similar to the soundbars available today, but is far larger and heavier, and serves different purposes.
Theplastic cover on the top is flanked by circular control clusters, only one of which is an actual wheel - the volume control dial. It lights up uniformly as the volume is increased or decreased, which in itself looks very slick. The power button sits right in the centre of the dial. The other circle has a single button which cycles through five connectivity options: Bluetooth, Wi-Fi (DLNA), analog, optical S/PDIF, and Airplay. While the USB and analog inputs are under the flap on top, the power socket and optical input are in a recess on the unit's bottom.
Two 25mm tweeters and a 4-inch woofer are responsible for the sound emanating from the JBL Authentics L8. The speaker goes as low as 45Hz and has a maximum frequency of 35Khz which is more than sufficient for human ears. The Total Harmonic Destruction (THD) rating of less than 0.1 percent is great.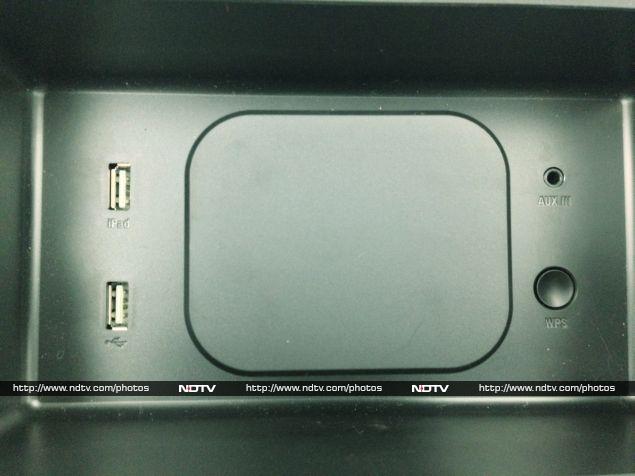 Performance
The sheer number of connectivity options in the Authentics L8 is a huge advantage. Nameany device and JBL can handle it: DLNA over Wi-Fi, Airplay, Bluetooth with NFC, analog, and optical S/PDIF ensure that everything from portable gadgets to home theatre components can be connected.
The L8 can pump some bass and how! The moment we fired up Symphonica by Nicky Romera, the thumping bass engulfed the 500 sq. ft. room we tested the L8 in. Bass response is well pronounced and doesn't distort even at the loudest volume setting. Even the highs were really good and we were surprised by the pleasant tinkle of the treble in Owl City's Fireflies. But wait, there is a catch - mids are a bit of a disappointment. Unfortunately, it looks like JBL's engineers set out to craft a bass monster; tweaking the highs to compliment the bass while conveniently forgetting about the mid-range frequencies. On the other hand, the right/left channel separation is really good. By default, it feels like the Authentics L8 is engineered to replicate the listening experience of a live concert. Users can tweak equaliser settings on their playback devices to suit their listening styles.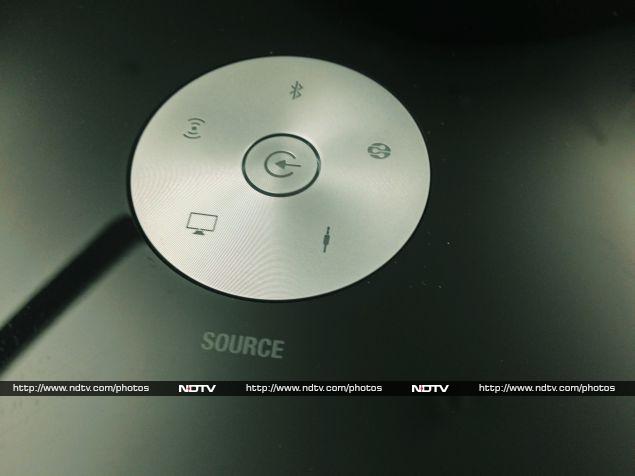 We found it weird that the volume levels of music played over Bluetooth was much higher than when using a stereo aux cable. It is interesting to note that there was no discernible difference in the quality of sound when played over either type of connection.

Harman's proprietary Clari-Fi technology claims to improve the quality of music compressed for streaming, and improve its detail. We tried this with the Gaana app on an iPhone and we must say that there is somewhat of an improvement, but music still wasn't exactly crystal clear. The sound quality can be compared to an mp3 file at 192kbps, which is okay, but this only applies at the optimal listening volume which is 60 percent of the maximum.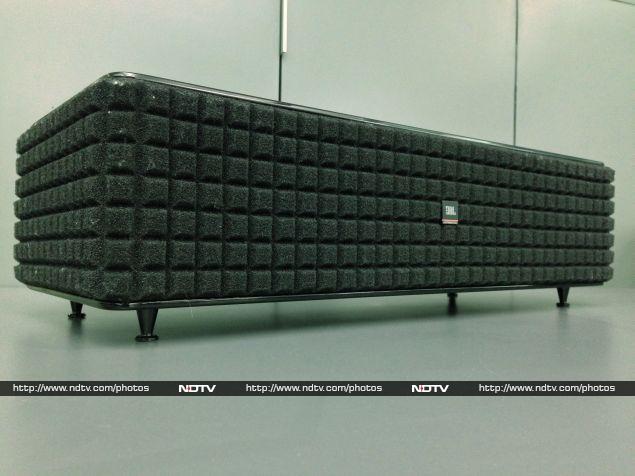 Verdict
The JBL Authentics L8 is priced at Rs. 54,990 and should hit retail stores soon. This one-piece speaker feels future-proof, at least connectivity-wise, and is a great buy for those who ache for punchy bass. However, there is no denying that it is expensive and competes directly with the Bose SoundTouch 30 and Marshall Hanwell, both great speakers in their own right.
Price: Rs. 54,990

Pros

Great bass

Good treble

Plethora of connectivity options

Cons

Mids are underwhelming

Expensive

Ratings (Out of 5)

Design: 3.5
Performance: 4

Value For money: 2.5

Overall: 3.5